Our Story
In 1941, Gerard Kamphuis planted the first blueberry acreage on the north side of Holland and by the early 1950's, the Kamphuis family commitment to growing exceptional quality berries was well established.
The Kamphuis blueberry tradition has continued into the 4th and 5th generations. Scott, along with his wife Bonnie, has added acreage to the farm as well as wholesale processing of their blueberries. Their children, Eric and Amy, are beginning their work as the 5th generation of the Kamphuis family serving the local Holland community with healthy, quality fruit. We currently have about 12 acres of u-pick fields with an additional 90 acres of blueberries used for our processing.
Our commitment to family, community and farming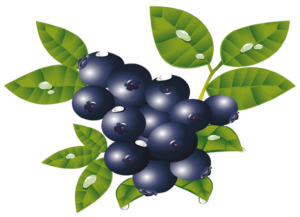 With 80 years of blueberry farming experience, we offer the best variety of berries that are at their peak of flavor mid-July through mid-August. We have been blessed by the past generations working hard to serve the community and get us where we are today.
The Kamphuis Family Commitment To You:

Provide a family-friendly atmosphere great for kids of all ages

Offer the highest quality blueberries in the Holland area

Provide clean, safe u-pick fields

Offer farm-fresh blueberries in-season and fresh-frozen blueberries in the off-season

Serve the local community here in Holland

A little more about our processing of frozen blueberries:
We process thousands of pounds per year of fresh frozen blueberries for wholesale and retail markets. We distribute to major retail companies across North America and throughout the world! Feel free to contact us if you have wholesale processing requirements.